Charleena Lyles, a pregnant, 30-year-old mother of four, is the most recent person to be gunned down in cold blood by killer cops. She was murdered by the very police officers she contacted for help, when she called them to report an attempted burglary. From the Seattle Times:
"Dozens of people attended a vigil Sunday night for a 30-year-old woman fatally shot by Seattle police as department use-of-force investigators probed how officers wound up killing a woman who had called police for help. Just after 10 a.m. Sunday, Seattle police responded after the woman had called to report an attempted burglary at her Magnuson Park apartment. At some point, police said, she displayed a knife and two officers shot and killed her.
Relatives identified the woman as Charleena Lyles. Family members said she was several months pregnant and had been struggling with mental-health issues for the past year. They said she was concerned authorities would take her children, one of whom they said has Down syndrome. Family members arriving about two hours later were distraught and questioned why police shot her. She was "tiny," they said, and believe her race — she is African American — was a factor."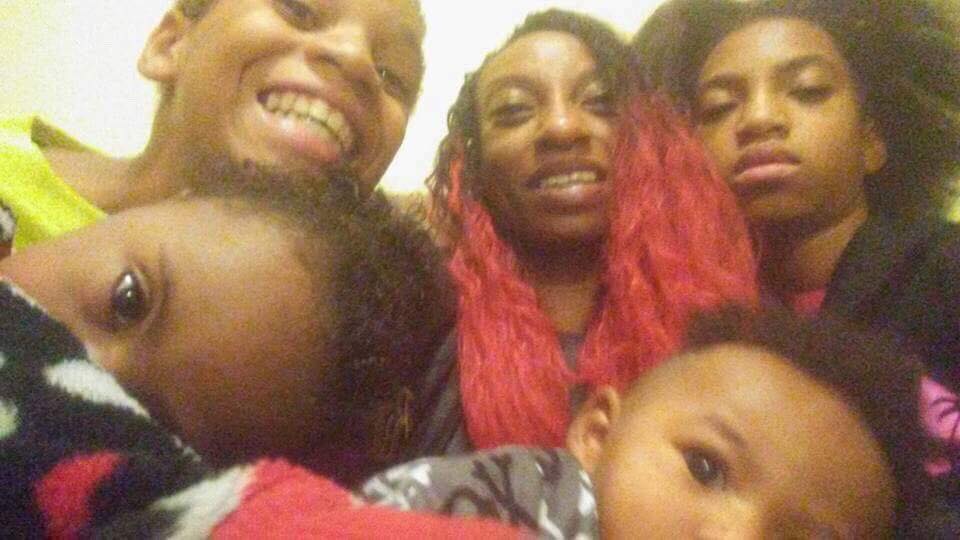 Yes, she had a knife. She probably wasn't allowed to own a gun, or maybe she didn't want guns around her children. She had armed herself to defend herself against the person who was breaking into her house. She called the police to report it – and they shot HER instead. Executed for having the temerity to, you know, do the right thing instead of taking matters into her own hands. But wait, there's more…
Remember Philando Castile? He was fatally shot by a cop last year, in front of his girlfriend and their 4-year-old daughter. The aftermath of the brutal murder was live-streamed by Diamond Reynolds, as Philando had been cooperating with the cop's instructions – but was still shot multiple times. From Reuters:
"A Minnesota police officer was acquitted on Friday in the slaying of a black motorist he shot five times during a traffic stop last year, an incident that drew national attention after the victim's girlfriend live-streamed the bloody aftermath on social media. St. Anthony Police Department officer Jeronimo Yanez, who testified that he feared for his life when he fatally shot Philando Castile last July, was found not guilty of second-degree manslaughter.
The jury of seven men and five women, 10 of whom were white and two of whom were black, sided with the officer after deliberating for more than 25 hours spanning five days, acquitting Yanez on all charges. The shooting death of Castile, 32, in the St. Paul suburb of Falcon Heights triggered local protests and fueled debate across the country over the appropriate use of force by law enforcement against minorities.
Friday's verdict drew an angry reaction from Castile's mother. "I'm mad as hell right now," Valerie Castile told reporters after the verdict. "My first-born son died. … Just because he was a police officer, that makes it OK."
She said the verdict shows "the system continues to fail black people.""
This latest travesty of justice isn't surprising to myself or other people. I would have been shocked if the officer had been found guilty, because cops get away with murder – especially the murders of non-white people. And, the rampant hate just keeps growing…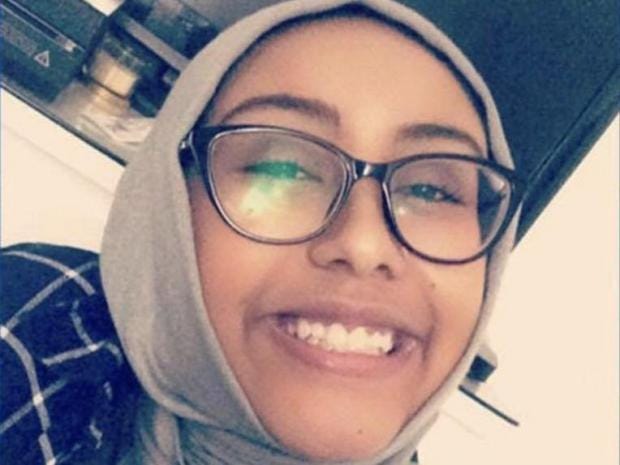 17-year-old Nabra Hassanen was beaten to death after she and friends left a mosque in Sterling, Virginia and had breakfast at a nearby IHOP. From the Washington Post:
"The death of a Virginia teenager who police say was assaulted and then disappeared after leaving a mosque in the Sterling area isn't being investigated as a hate crime, authorities said Monday. On Sunday, police found the girl's remains and a 22-year-old man has been charged with murder in connection with the case.
The mosque, the All Dulles Area Muslim Society (ADAMS) in Sterling, and relatives identified the girl as 17-year-old Nabra Hassanen of Reston. Fairfax County police identified the man charged with murder in her death as Darwin Martinez Torres of Sterling. On Monday, they did not release any explanation as to why they weren't investigating the murder as a hate crime.
According to accounts from police and a mosque official, a group of four or five teens were walking back from breakfast at IHOP early Sunday when they were confronted by a motorist. All but one of the teens ran to the mosque, where the group reported that the girl had been left behind, according to Deputy Aleksandra Kowalski, a spokeswoman for the Loudoun County Sheriff's Office.
"Immediately thereafter, the ADAMS' personnel notified both Loudoun County and Fairfax County authorities who immediately began an extensive search to locate the missing girl," the mosque said in a statement. Loudoun and Fairfax police jointly conducted an hours-long search around Dranesville Road and Woodson Drive in Herndon, which is in Fairfax. Remains thought to be the girl's were found about 3 p.m. Sunday in a pond in the 21500 block of Ridgetop Circle in Sterling. During the search, an officer spotted a motorist driving suspiciously in the area and arrested Torres, police said."
So…she was attacked and killed, but it isn't a hate crime? Sorry, but it doesn't qualify as "road rage" to me. "Road rage" implies that all people involved were in vehicles; in this case, the teens were on foot and were "confronted by a motorist." How in the hell is this NOT a hate crime?
I'm just so weary of all the hate, the mindless rhetoric, and the general shit being spewed by the fearful and the xenophobic. There's no sense or reason to it. Nobody is interested in talking about the problems, and they certainly can't be bothered to attempt to think about solutions. "It's not my problem," they say, "so it's not my job to find a solution." I suppose that's all well and good – but, I wonder what those same people would say if a tragedy like the ones listed here hit them close to home? Would they still say that it isn't their problem, or would they be galvanized into action?
I wonder…