03 Sep 2017 Comments Off on Congratulations, Serena: It's A Girl!
by sepultura13 in Uncategorized, Various Topics Tags: 2017, Alexis Ohanian, baby girl, Black is Beautiful, Black women, childbirth, congratulations, myriad musings, pregnancy, random ramblings, sepultura13, Serena Williams, tennis superstar
I'd originally considered re-blogging a post containing some lovely nature photographs today, but this bit of news that I happened across is worth reporting! Tennis superstar Serena Williams and her partner / fiancé, Reddit co-founder Alexis Ohanian, welcomed a baby girl into the world on 1 September. From BBC News: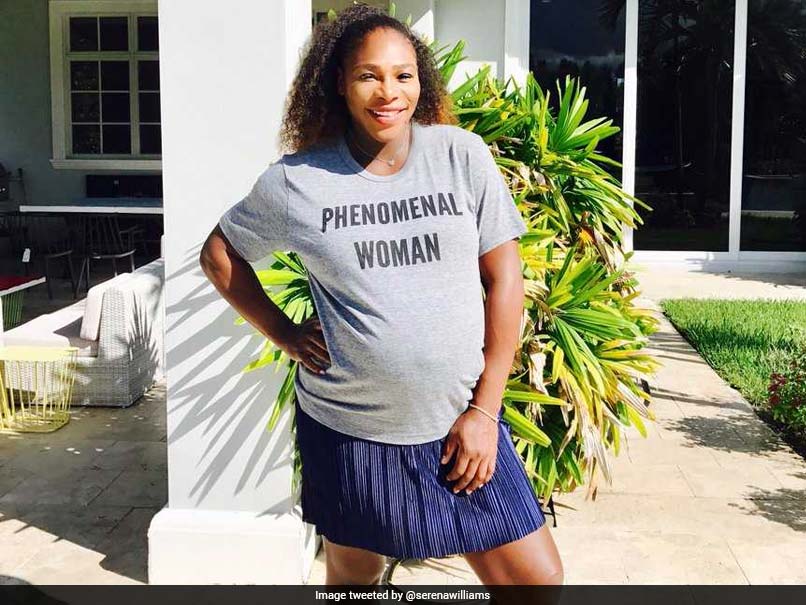 "Tennis star Serena Williams has given birth to a baby girl at a clinic in Florida.
Williams, 35, whose partner is Reddit co-founder Alexis Ohanian, was admitted to the St Mary's Medical Center in West Palm Beach on Wednesday. The 23-time Grand Slam winner said last month she was planning to return to tennis for the Australian Open in January.
Congratulations have been pouring in from sports stars and celebrities. News of the birth came as her sister Venus prepared to go out on court at the US Open.
"Obviously I'm super-excited," Venus said. "Words can't describe it." The couple are yet to confirm the birth themselves but Serena's coach, Patrick Mouratoglou, tweeted: "I am so happy for you and I feel your emotion."
He added: "Btw … I wish you a speedy recovery… we have a lot of work ahead of us." Serena admitted she had revealed her pregnancy to the world in April by accident, after mistakenly uploading a photograph on Snapchat. She won the Australian Open title this January while newly pregnant, and in an article in Vogue last month she said she wanted to defend her title.
"It's the most outrageous plan," she said. "I just want to put that out there. That's, like, three months after I give birth." In June she appeared in a nude cover photo for Vanity Fair, saying: "I don't know what to do with a baby." The news has delighted the tennis world, with Rafa Nadal among the first to tweet his congratulations."
Congratulations to Serena and Alexis – all the best to you and your new little one! Blessed be.