Open Thread & Comment Policy
This isn't necessarily a comment policy, but it should provide a little more insight on what I allow in my comment section. When I comment on other blogs, it will always be with my WordPress signature / avatar. I don't comment as 'anonymous' because I have nothing to hide when stating my opinion. At the same time, I prefer commenters that have a REAL blog – by 'real' I mean that it is a page that gets updated on a regular basis, not one that was created as a sock-puppet by a person who resides in a self-created echo chamber! I've gone to some blogs and seen comments that are supposedly from another blogger, which have gotten a random compliment from the blog author. For instance, the dialogue goes something like this: "Hey, great blog! I agree with your post; you're so well-informed! I'm SO glad I found your page and will bookmark it and share it with everyone I know!" The author comments with: "Hey, I like your blog too – great posts and articles!" I get curious and click on the link of the commenter's name, especially if it's another WordPress site or a Blogger page, and see…a page created two years ago, with no posts except for the unedited 'Welcome' page and no traffic except the initial "this is a comment – you can edit these at any time" starter. It's disingenuous and a bit creepy, IMHO!
Digressing…if you comment here, please know that I moderate all comments – consequently, there will be a short delay between the time you comment and the time it gets published, if I allow it through. Since I have international viewing, please allow for any time differences as well!
I have a spam filter enabled, so if your comment goes to spam it might not get viewed or published. I do check the folder since some things get marked as spam which aren't, and some spam (called 'ham') manages to make it to the comments that need to be moderated – so don't fret if a comment isn't immediately approved. It might be sitting in the 'spam' folder for no good reason!
As far as trolls go, I've already said my piece about them in my 'About' page – you can read that if you need a reminder. Also, if your avatar doesn't match your usual postings, that post will most likely be flagged as spam. I personally don't think that it's right for trolls to hijack someone else's blog or avatar and use it for deceitful purposes: so, if you can't post as yourself, don't bother with my little space, here!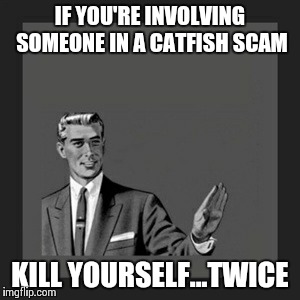 "Video Killed the Radio Star:" I will allow some video links, but only in moderation. I will, most likely, post links to songs that I like which I have found on YouTube. Some links will get updated often, but I can't keep up with all of the 'terminated' accounts that have hosted certain songs. If anyone happens to notice that a link to an awesome song has vanished, feel free to let me know and I'll do my best to locate it again. Who knows? Maybe I'll start making my own little song videos, once I get my YouTube account up and running!     😎
If you are a regular commenter, that doesn't mean that every single comment you write will get published. For instance, if you make a comment that has nothing to do with the blog-post in question, I'll assume that you didn't read it and didn't have anything to say about it. Some people like trolls and their antics; me, not so much – if you make an asinine comment it's essentially a waste of my time and blog-space. If you have so much time on your hands that you spend endless hours commenting on blogs, then more power to you! If you get offended by something I post, then too bad, so sad…I don't claim to be uber-P.C., so if you're expecting it and don't find it, feel free to move on without a word! I do the same – it's easy to just leave or 'unfollow' if your poor widdle fee-fees have been injured by absolutely nothing. I use the 'Golden Rule' below, so I suggest that you do the same when you enter!
I like reciprocation: If you've been kind enough to 'reblog' or 'pingback' one of my postings, then I'm more than happy to visit your blog and do the same with topics I like. Of course, the usual caveat applies: Me liking a post doesn't mean that I agree with every single thing you write, nor do I expect you to like or agree with everything I write. I can agree to disagree with others and still be cordial with them.
*** UPDATE: 8 November 2017 ***
"If you have something to sell, then keep it on your sales site which is masquerading as a blog.
I know what I want to buy and where to purchase it."
If I visit your blog and you don't respond to my comments, or refuse to allow my comments through, then that's your right – and I have the right to do the same. Free will, and all that…
Finally, you can see that this is essentially my 'open thread.' If you have any off-topic comments to make, they can go here – but my loose commenting 'policy' still stands! No trolls, no spam, and only a moderate amount of insanity and inanity will prevail. That's basically it…so, see you around the interwebs of cyberspace!