This bonus "5 on Friday" post is about my five favourite British comedies. I figured an extra post was due on this final Friday in June. They are listed in reverse, from fifth to first.
5. Red Dwarf. This sci-fi-based comedy was accidentally introduced to me by my two older brothers during a Friday Dungeons & Dragons game-night. We had the TV on when there was a break in the action and were dealing with the minutiae of experience points, levels, and divvying up of treasures. One outburst of "Oi, you smeg-head, get me a smeggin' curry!" from the television speakers made me whip my head around to see what the hell was going on, and I was promptly hooked! That show was hilarious, and I wish it would get the re-airings that it deserves.
4. One Foot in the Grave. This sitcom was about an elderly gent who was forced into retirement. Curmudgeonly Victor Meldrew drives his wife, Margaret, to distraction as he wanders about the house and tries to stay busy while she goes to work and keeps up the bills. He's a decent enough sort, but never seems to get on well with others, try as he might. An Aussie friend of mine introduced me to this show about 15 years ago and I'm quite glad that he did. I have the whole series on DVD so I can watch it at my leisure, and enjoy it just as much now as I did when I first watched it. It's funny, poignant, and deliciously dry – perfect for my sense of humour.
3. Absolutely Fabulous (AbFab). Most people here in the States only know of the show because of the movie which came out last year, but I first saw AbFab on Comedy Central just before Y2K. Blame my Aussie buddy for turning me on to this hilarious sitcom about two boozing, drugging, party-hearty broads who hate the idea of getting old! Patsy and Edina act as if they're high-schoolers getting up to all sorts of antics, driving Edina's straight-laced daughter, Saffron, mad with their shenanigans. That series will be the next one purchased on DVD, as soon as I'm able to do so.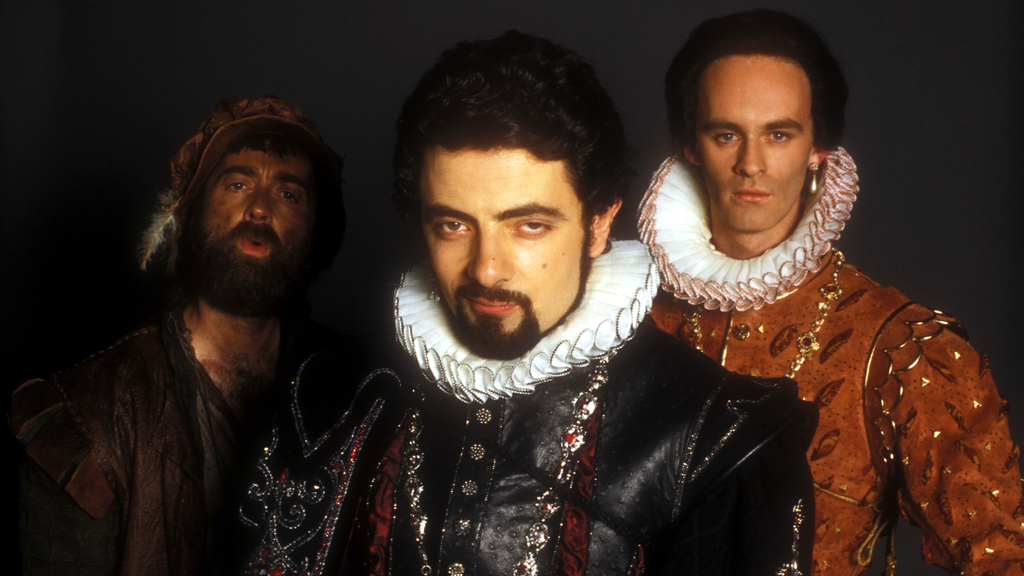 2. Blackadder. I had been a fan of Mr. Bean, but knew nothing of the conniving and cunning Edmund Blackadder until a co-worker at one of the radio stations I worked at introduced me to that series. He lent me the first two seasons to take home and watch and I was in stitches the whole time. That show was only aired on PBS during their annual fund-raisers, so I didn't get to watch it as much as I wanted to. I have that entire series on DVD to view whenever I wish.
Finally, the number one spot on my list goes to The League of Gentlemen. This show shouldn't be confused with the movie The League of Extraordinary Gentlemen, as they are completely different animals. It aired on Comedy Central not long after AbFab was taken off; again, my Aussie buddy encouraged me to give it a chance. I'm glad that I took the time because it was well worth it. The little town of Royston Vasey has a unique population, to say the least. The only answer to the question "Are you local?" is "Yes!" This show was warped,dark, demented, and insanely hilarious – emphasis on "insanely." I even recorded one of my favourite lines from it on my phone so that people hear it if they call me and get my voice mail. One of my sisters had called the other day, and all I could hear was hysterical laughter on the voice message. She wasn't expecting to hear what she heard, and it definitely took her off guard.
This post wouldn't be complete without at least one clip from each of these shows. A bit of laughter is perfect for this fun Friday, and the best way to start the weekend off with a smile.